infographic - pixar animated faces
I have always loved Disney and Pixar movies, growing up with classics like Toy Story and Finding Nemo. Watching these as a girl, I was mostly oblivious to the similarities between women characters.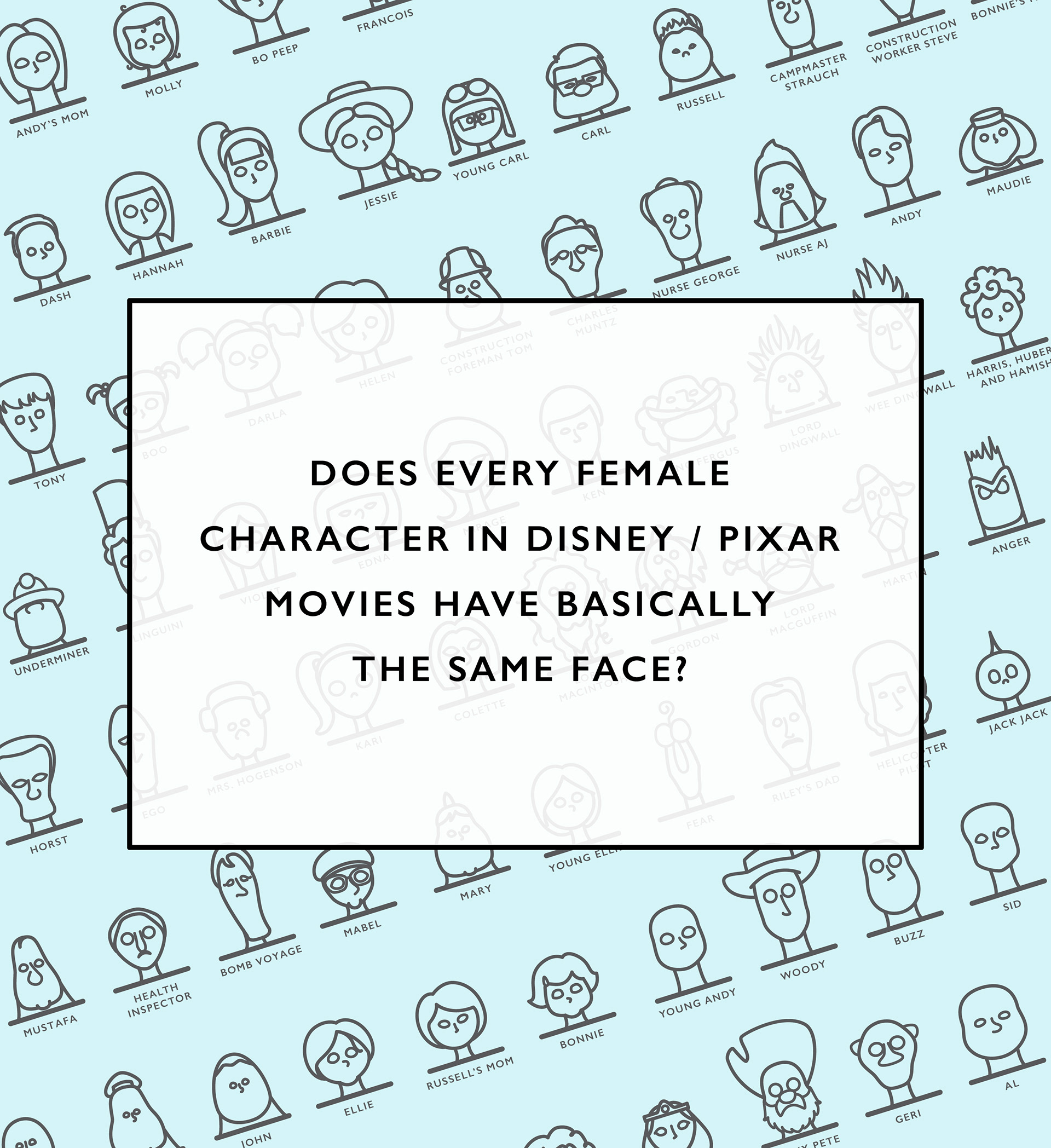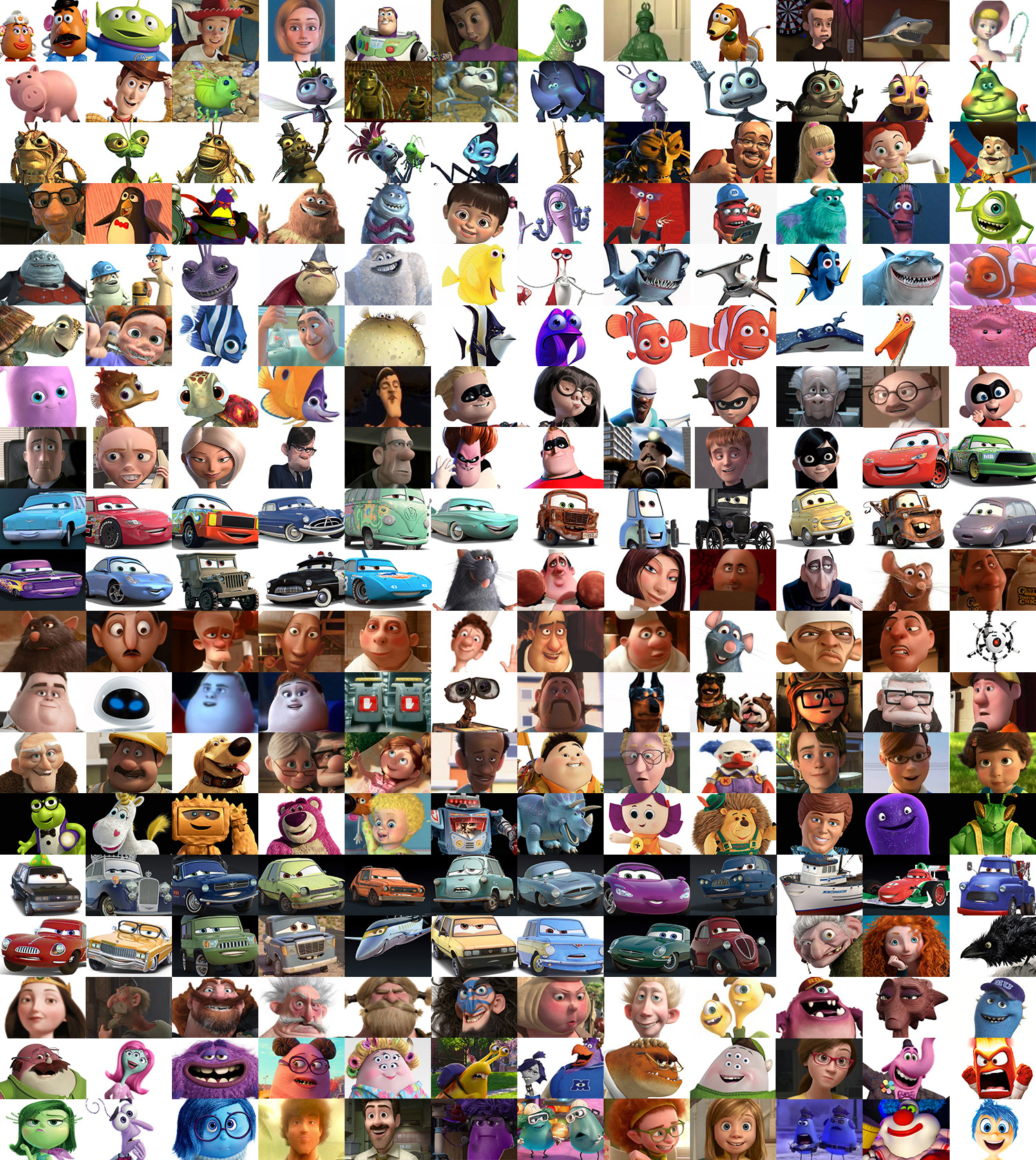 step 2:  narrowing & drawing
Before proceeding to my next step, I organized the characters into one group of human males and one group of human females. Then I took to the same methods as the original Tumblr author of Every Flavored Bean did: I drew the characters' faces. The following characters were drawn after eliminating fish, bugs, automobiles, robots, monsters, and other various animals. 
(Note: Because I wanted to focus on human faces, I did not draw any of the beloved characters from
A Bug's Life
,
Cars
,
Cars 2
, or
Monsters University
.)

The following drawings highlight the shape of each character's nose, shape of their eyes, and overall shape of their cheeks & chin.