QUALITATIVE ANALYSIS OF CHARACTER FACES
An in-depth look at Disney Pixar full-length feature films and their characters' facial features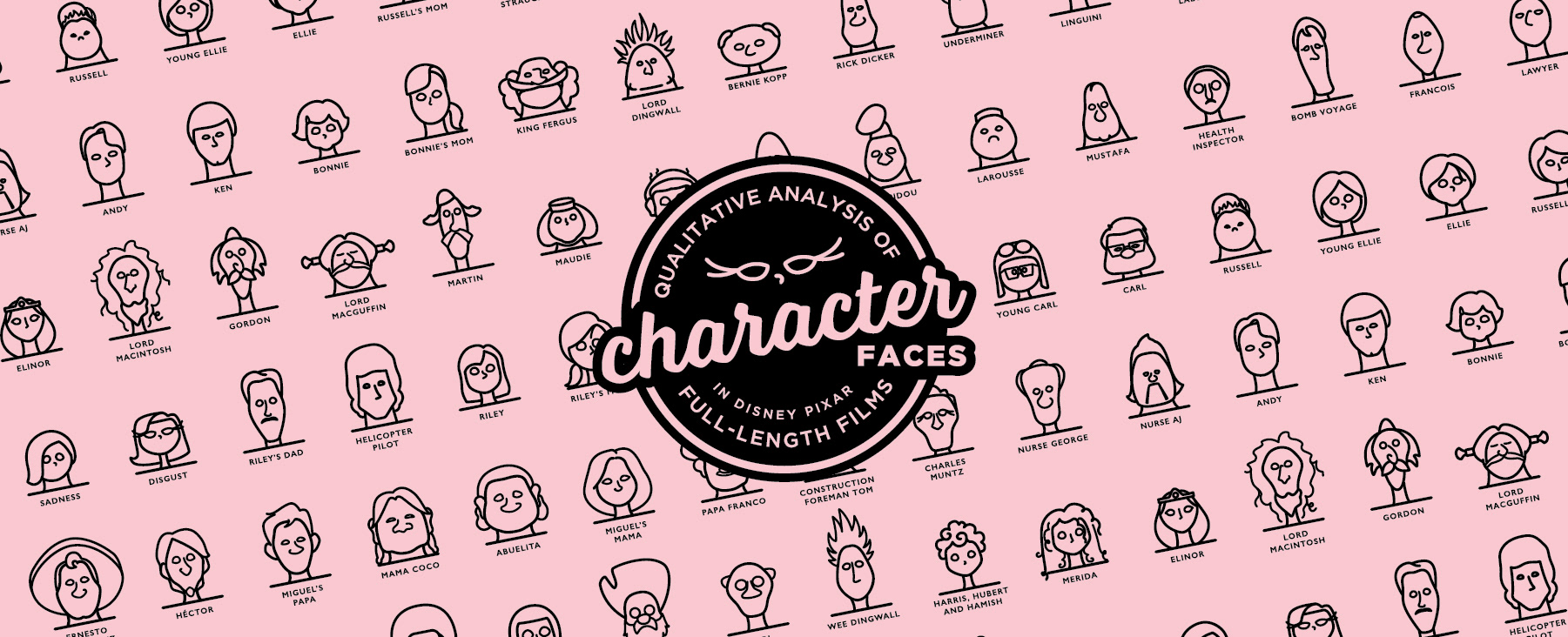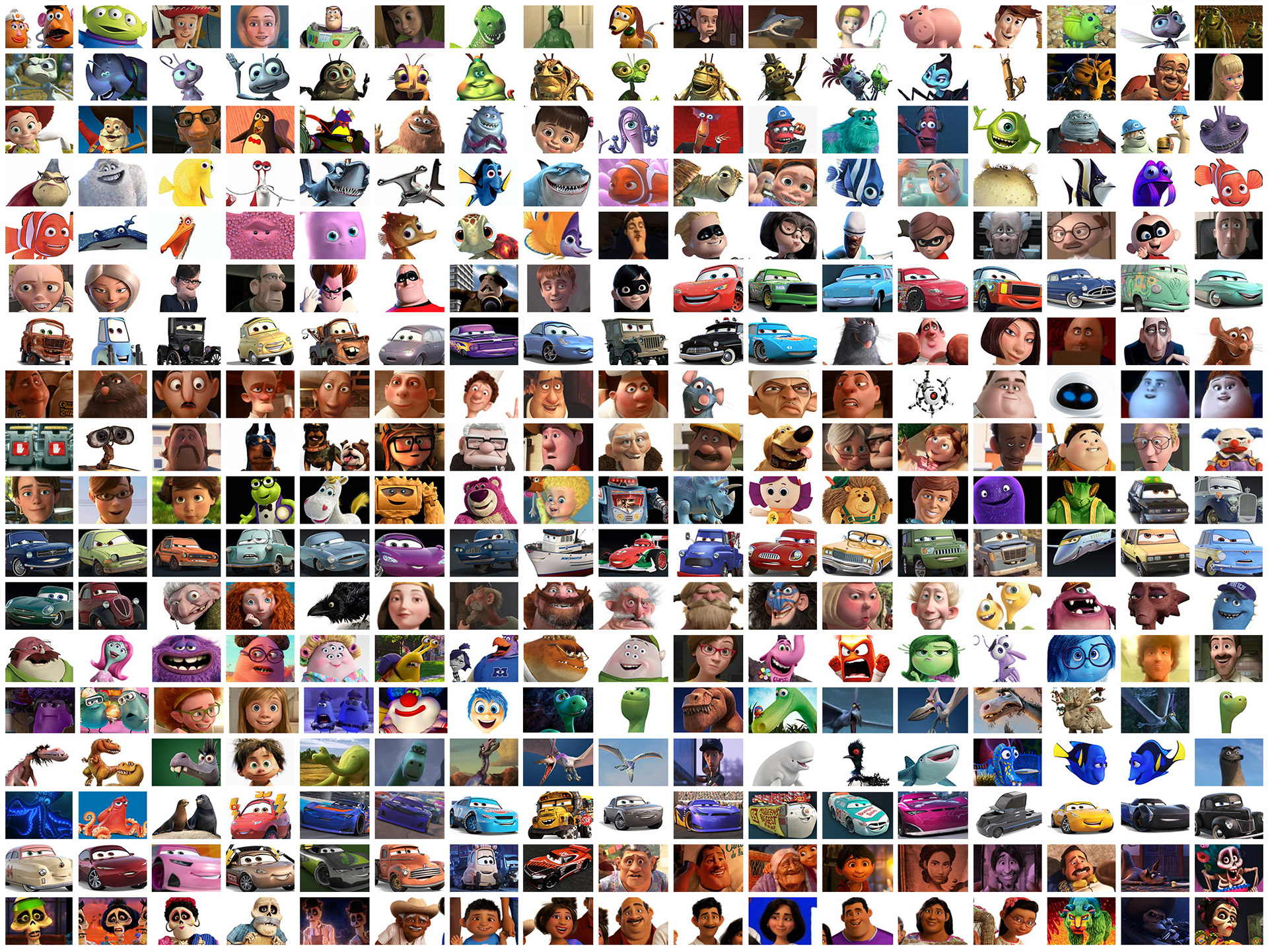 STEP 2: NARROWING & DRAWING
I focused on two character groups: human males and human females. Inspired by the Tumblr blogger I then drew each character's face, carefully making his or her nose, eyes, and overall head shape match as closely to the original character as possible.
The following characters were drawn after eliminating fish, bugs, automobiles, robots, monsters, and other various animals. (Note: Because I wanted to focus on human faces, I did not draw any of the beloved characters from
A Bug's Life
,
Cars
,
Cars 2
,

Cars 3

, or
Monsters University
.)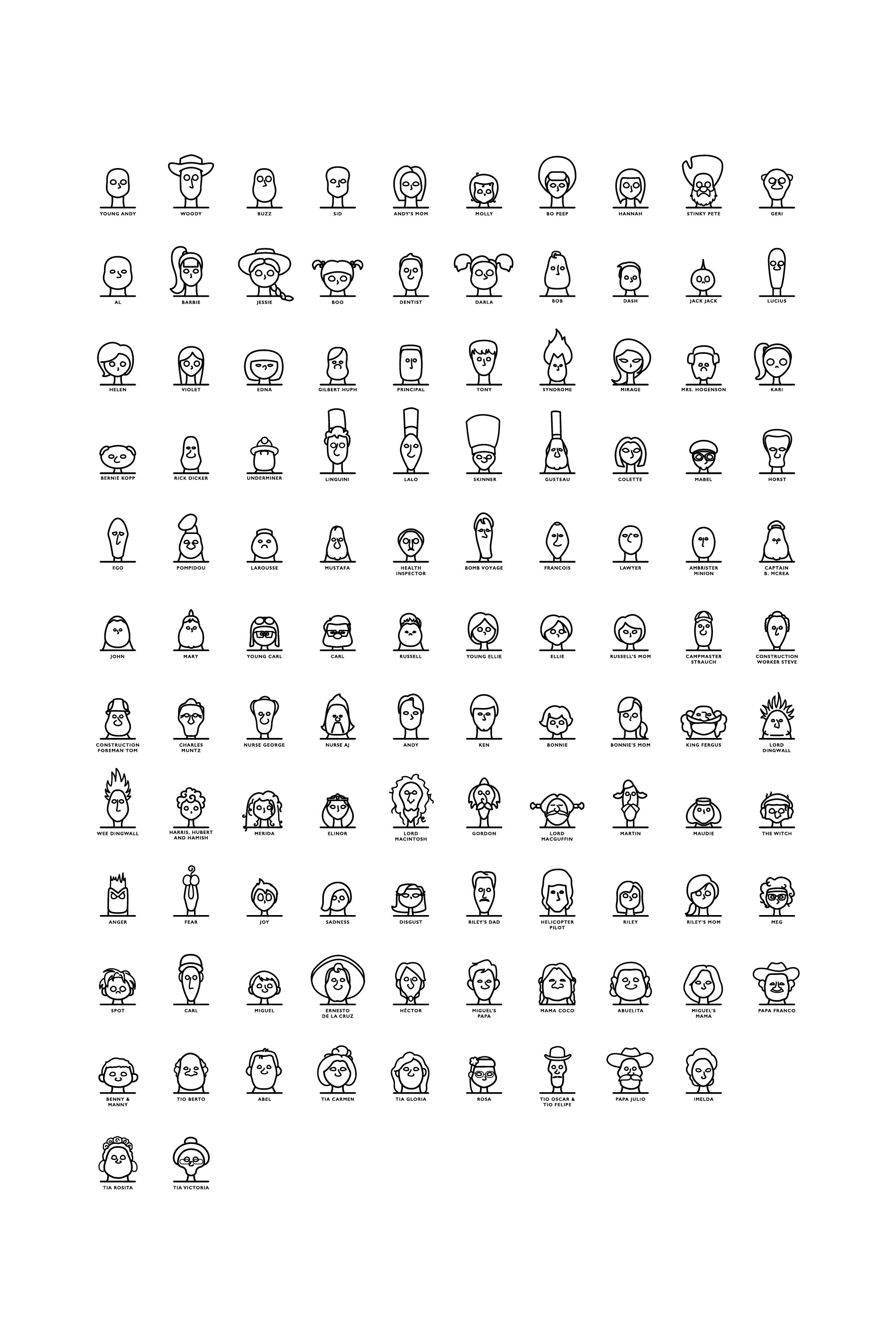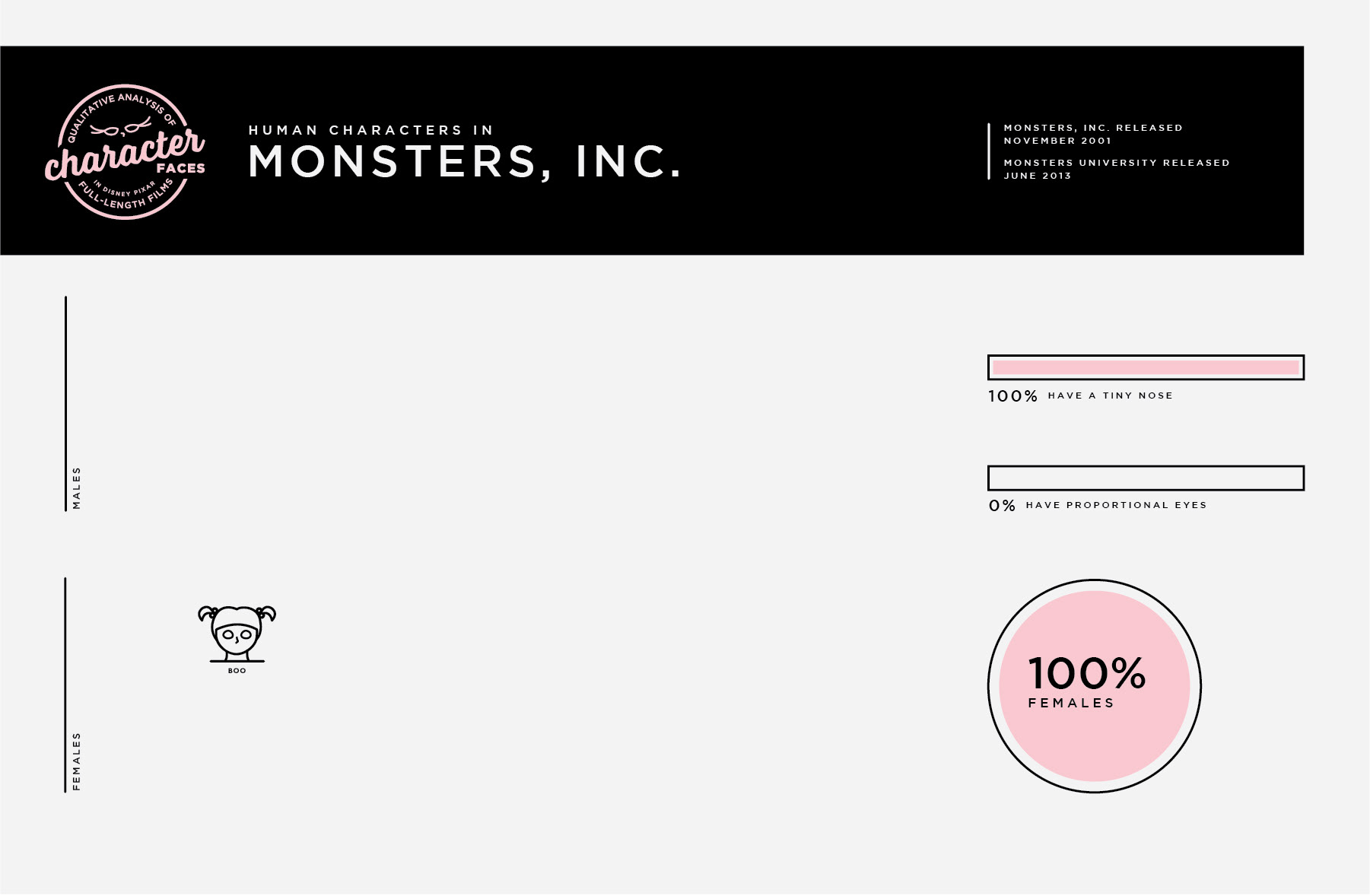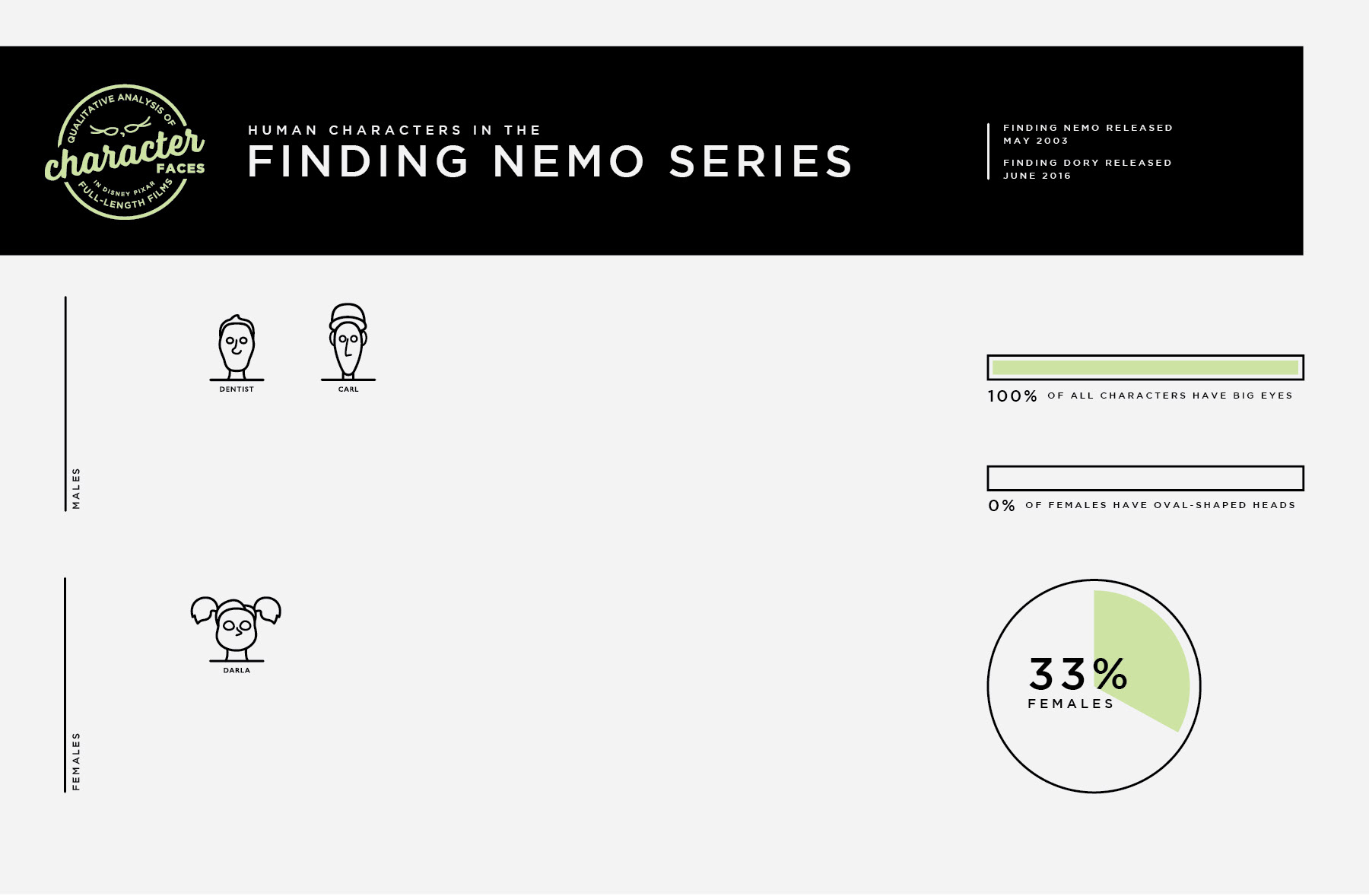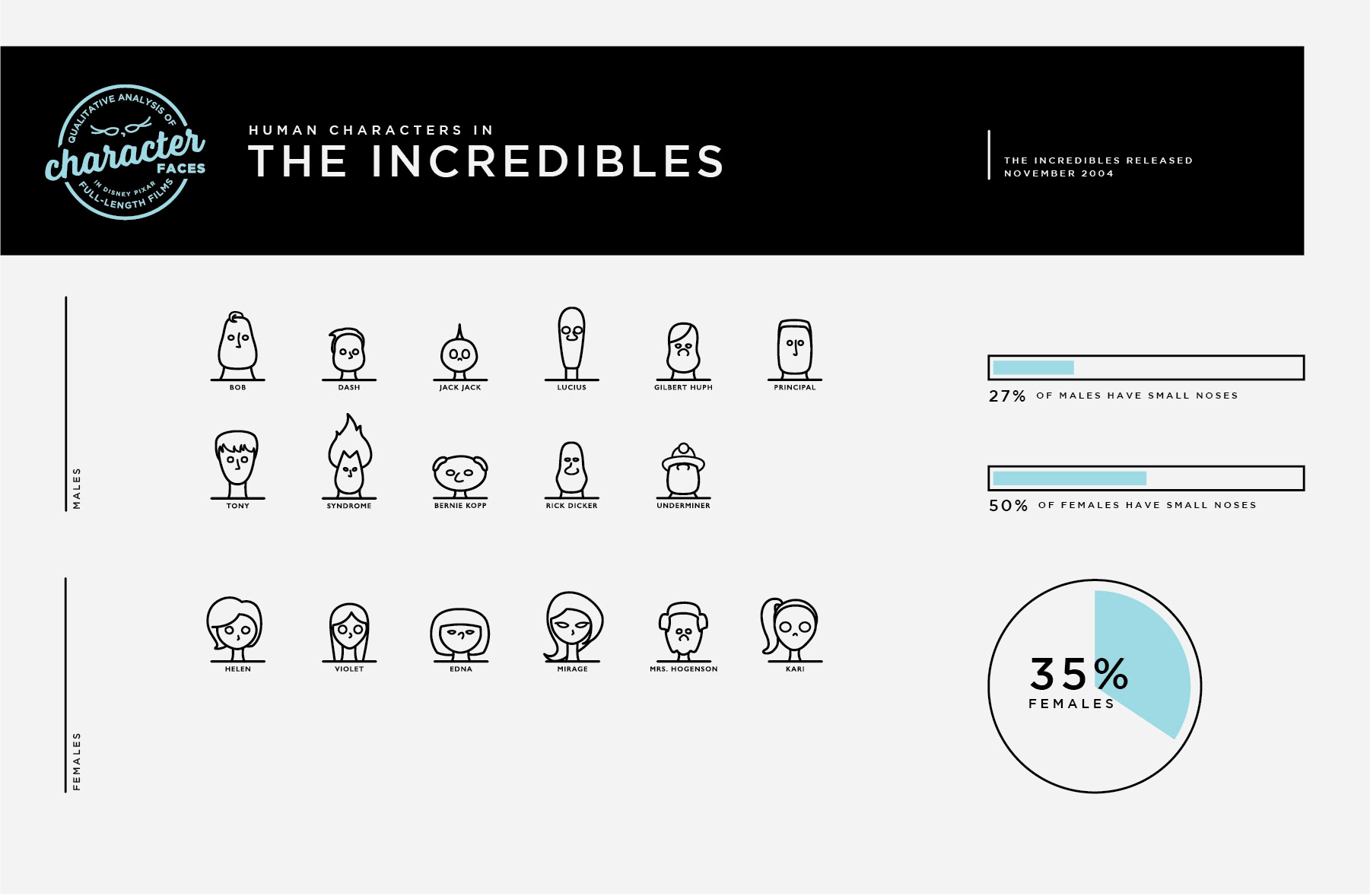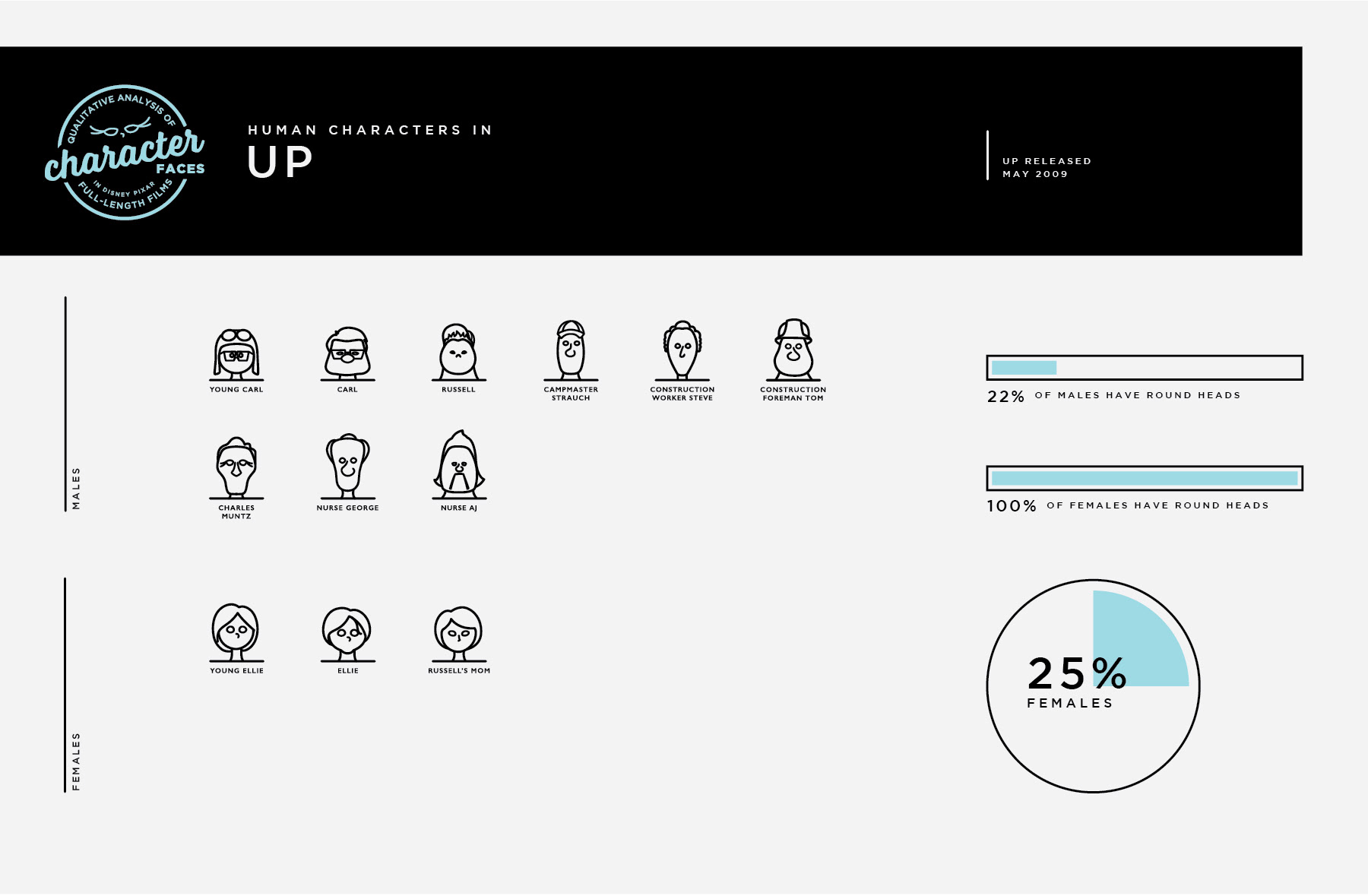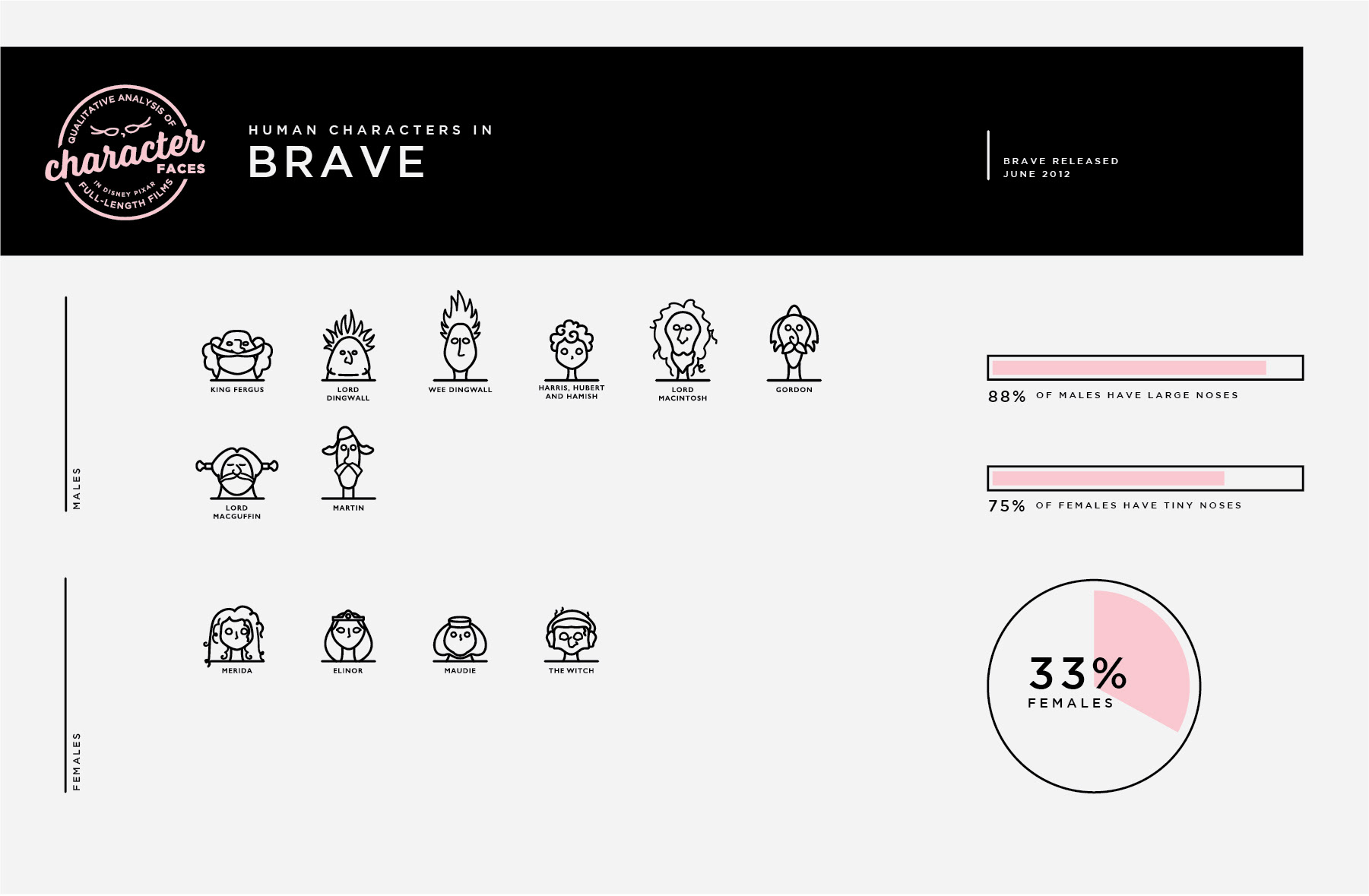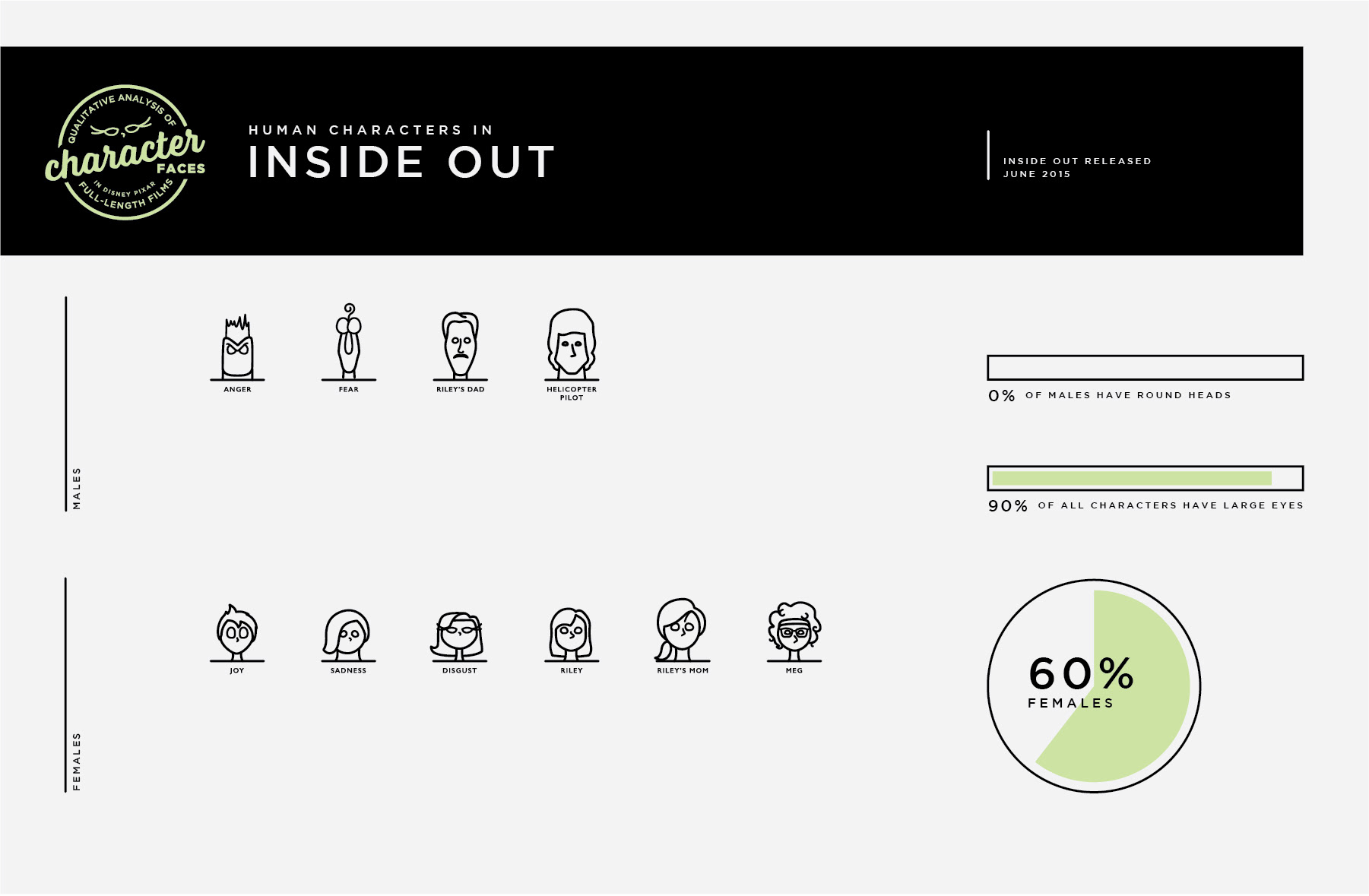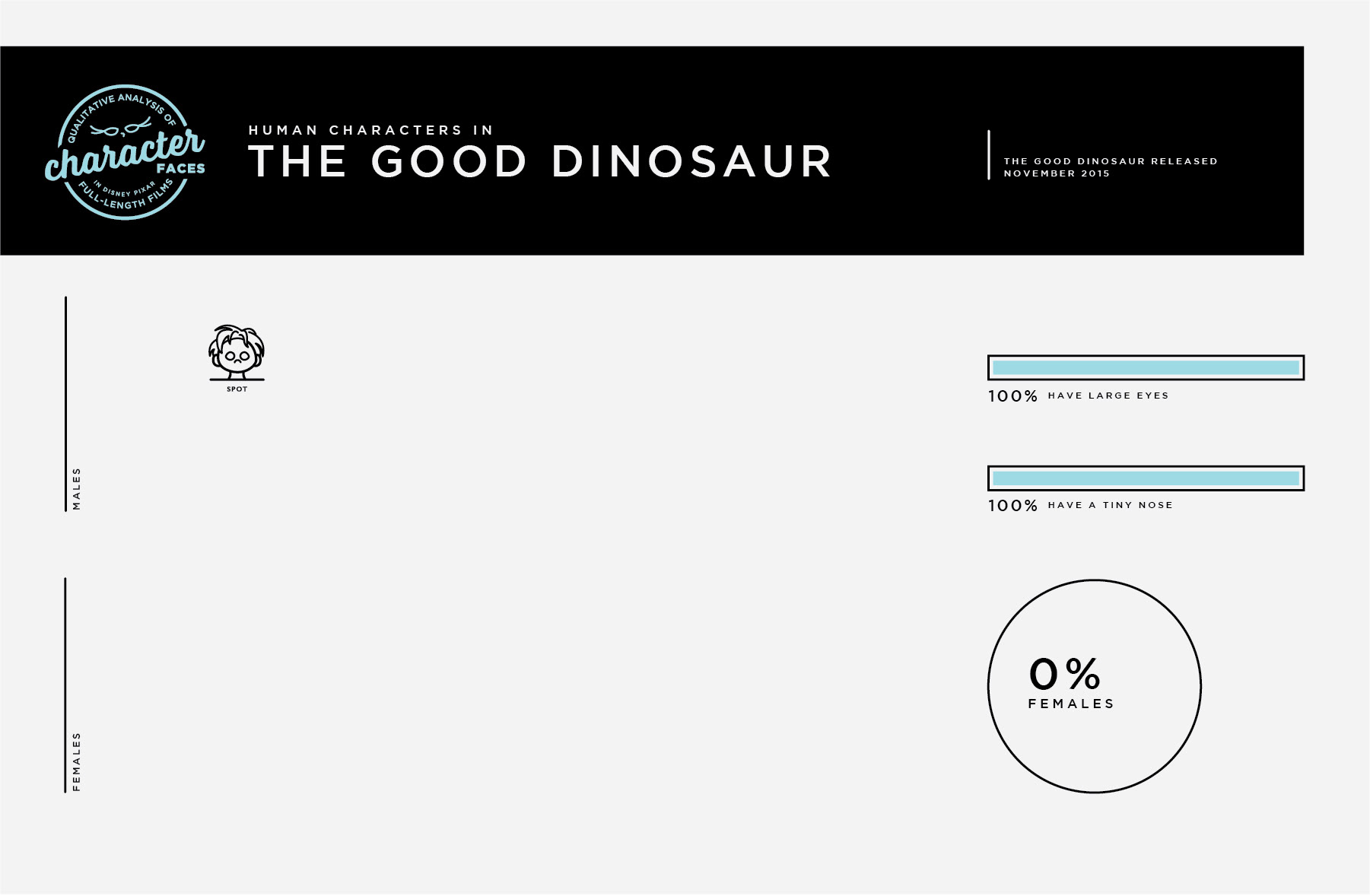 STEP 3: ANALYZING GENDER DIFFERENCES
By grouping all males together and all females together, it is easier to compare gender differences. Here are some conclusions I made: first, there are many more male human characters in Disney Pixar films than female humans. One of Disney Pixar's more recent films,

Inside Out

, is the only one with more female human characters than male. Second, males seem to have much more variety in the shape of their faces than their female counterparts. This could partly be attributed to the higher quantity of males than females. Third, half the female characters have large eyes, small noses, and round faces, creating a doe-eye / button-nose aesthetic, which some might call "infantilizing". The only male characters with all of these features are Jack Jack from

The Incredibles (

a 1-year-old baby) and Spot from

The Good Dinosaur

(also a young child).