McCay Tool and Engineering came to us for a website refresh. Our team aimed to include improved descriptions of services and products that McCay offers, strategic content that resulted in the opportunity to improve search engine rankings and attract qualified leads, showcasing points of differentiation from competitors in hopes of gaining market share and diversifying client base, and much improved visual design with high prioritizations of the user experience for users on a variety of screen sizes.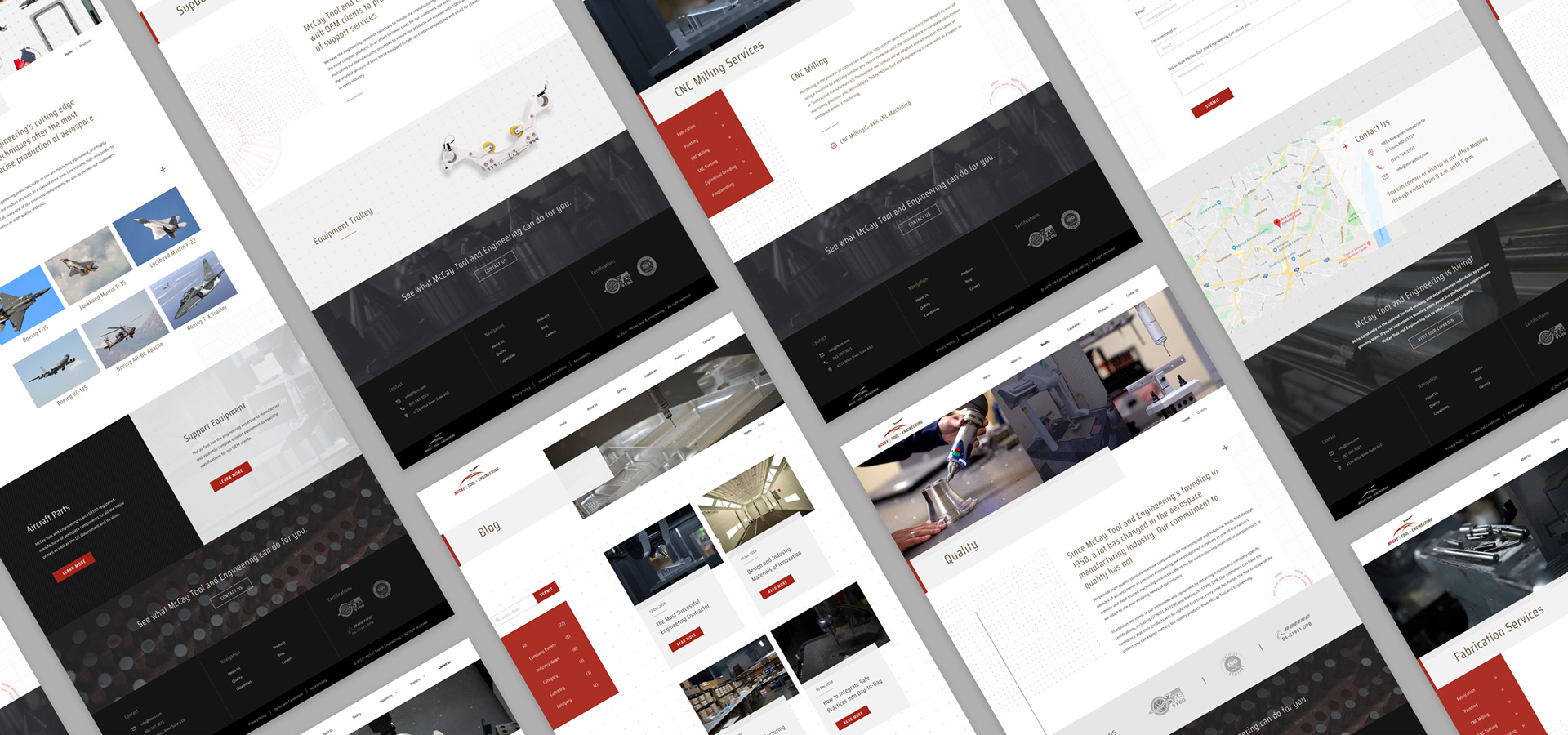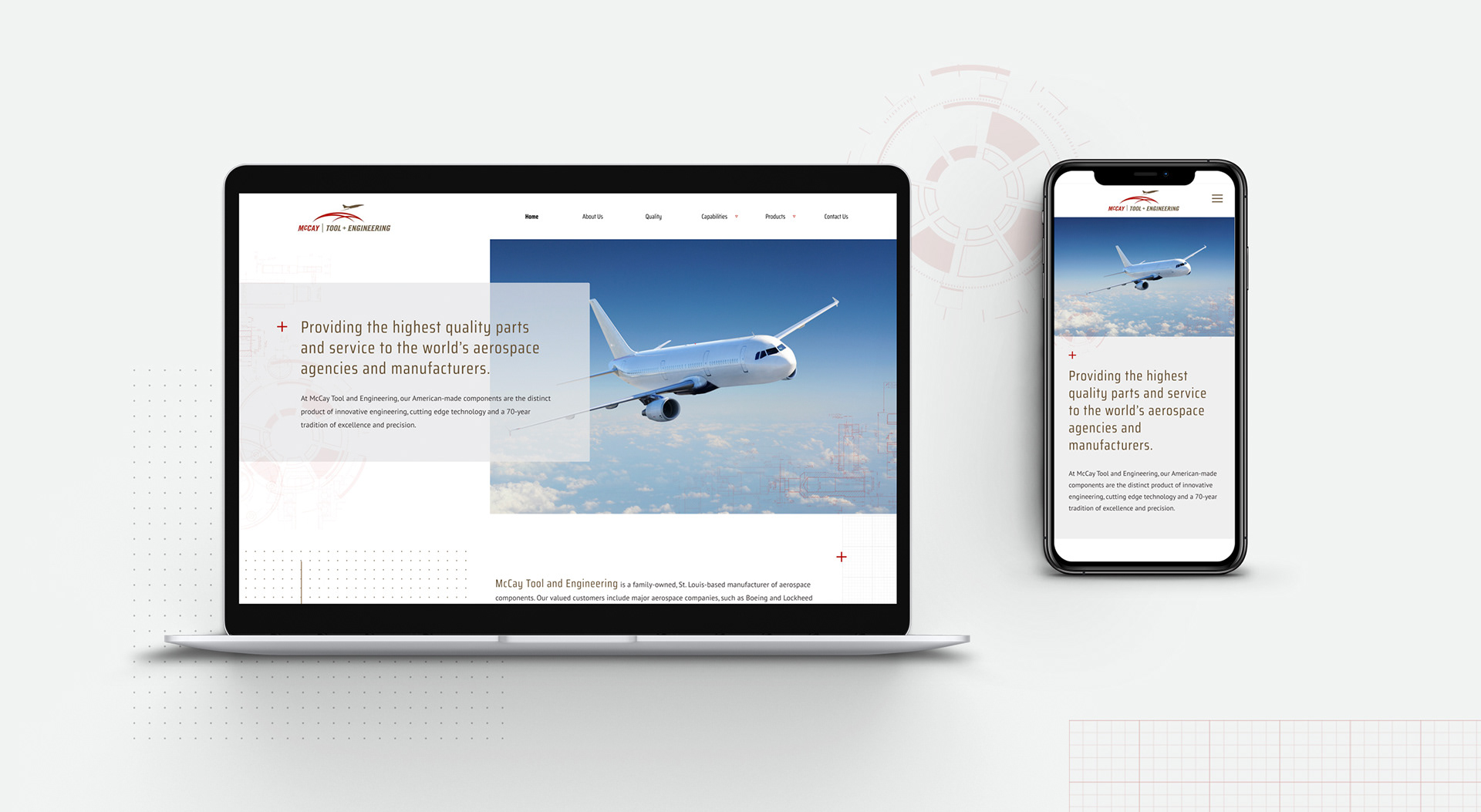 McCay Tool and

Engineering is a St. Louis-based manufacturer of aerospace components and is an industry leader for precision machined parts. Since their post-WWII inception, McCay Tool and Engineering has become a distinguished brand for aerospace and defense agencies nationwide. Major clients include giants like Boeing and Lockheed Martin as well as the United States Federal government and th

ose of allied nations.


We expanded on McCay's current brand by utilizing their font and color palette but adding more graphic and photographic elements. Some of the client's main goals were to have a website that users could navigate easily from any device, a site that clearly answered commonly-asked questions and would save users from having to pick up the phone for information that should be readily available. We added a series of product and service-specific pages to highlight the client's capabilities and presented them in a much more branded light.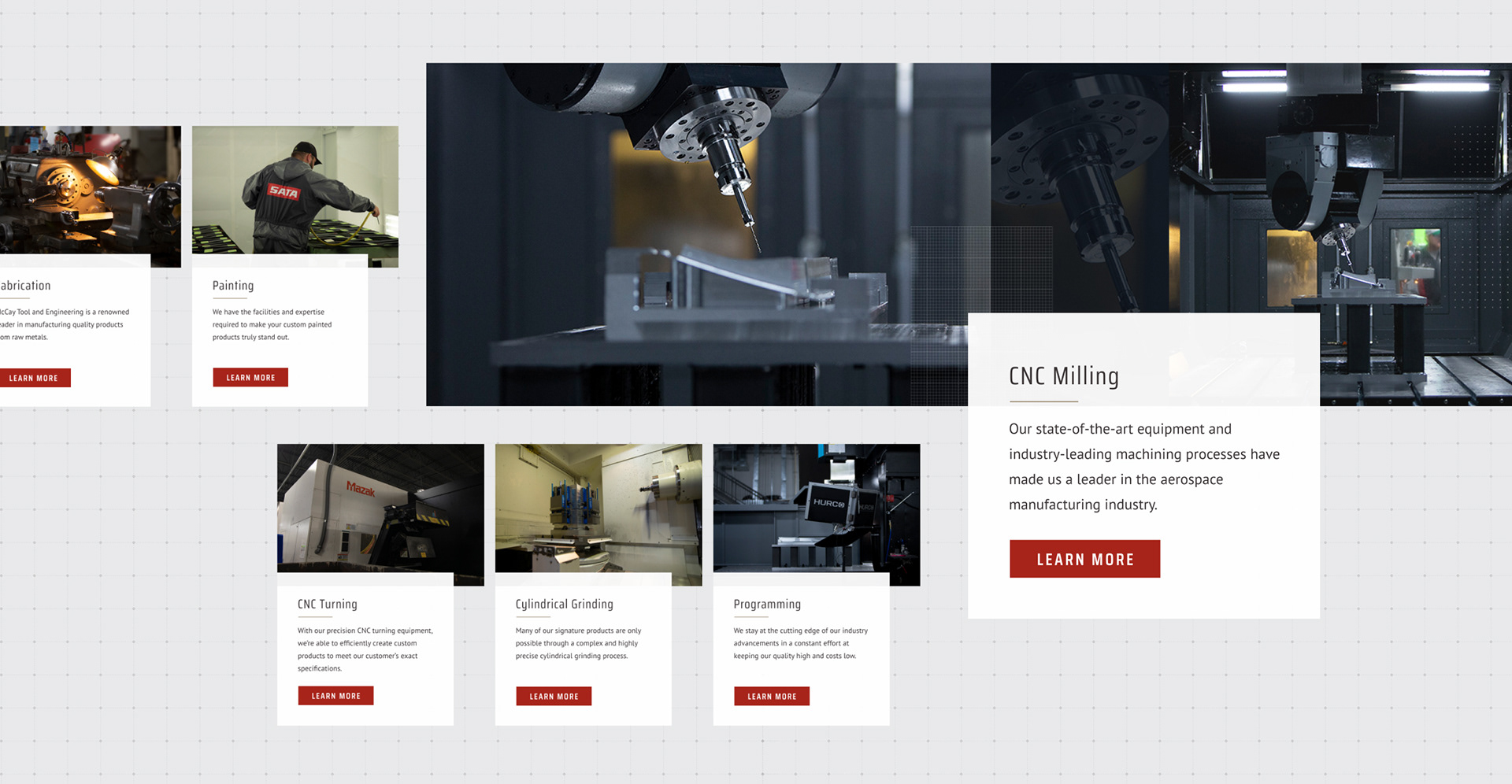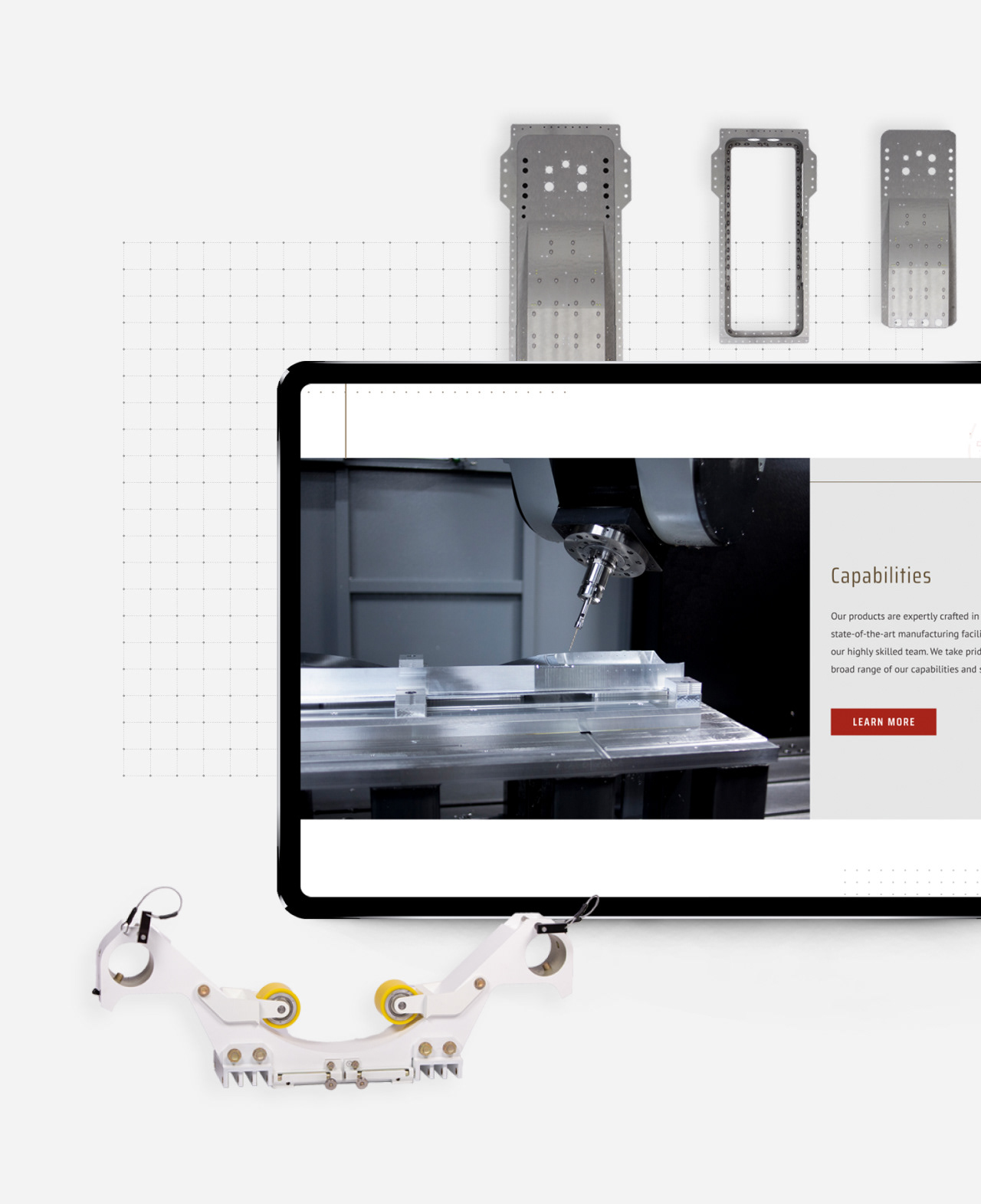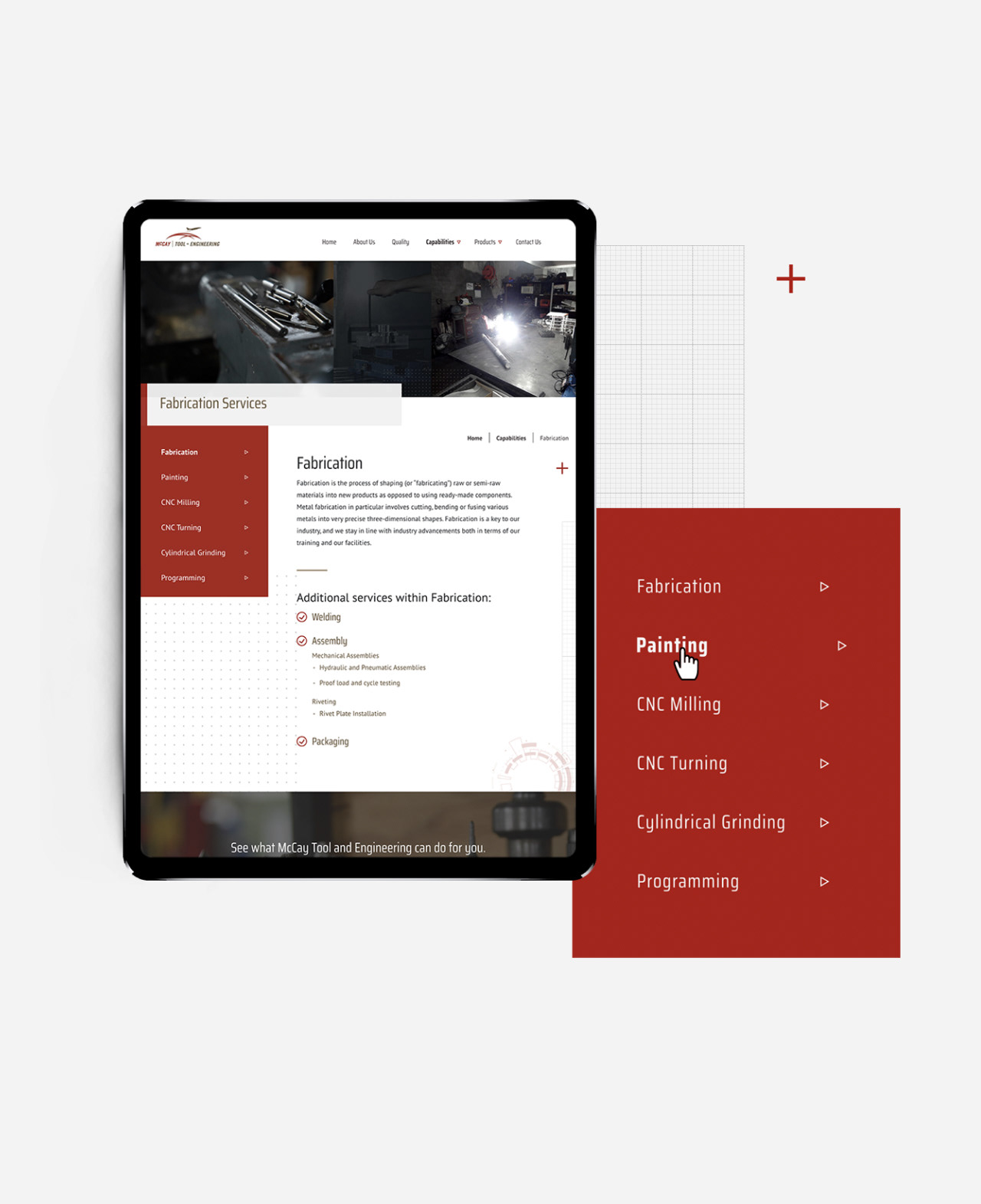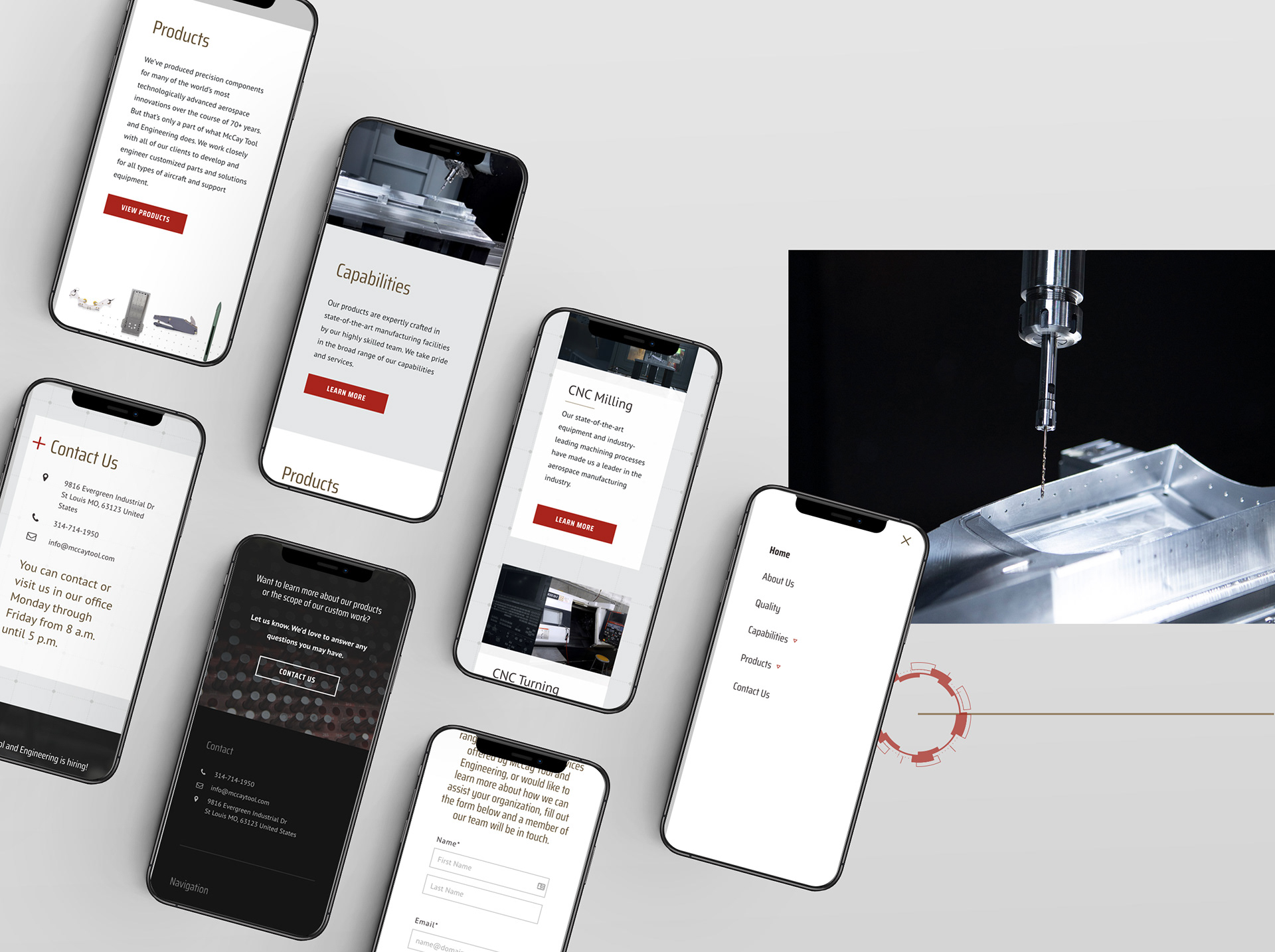 We created a fully responsive redesign of McCay's website with careful consideration of user funnels. By reevaluating and broadening McCay's sitemap, building out new pages, and laying claim to valuable SEO opportunities from the start, the client was able to produce more relevant and robust content, targeting specific audiences, for years to come. We allowed the client opportunities to improve and grow their site, with abilities to add to it, tweak it, revise it, and make it a stronger resource for their company, brand and customers.
Since launching McCay's new website, we noticed a significant increase in pageviews in the weeks and months post-launch which can be logically and largely attributed to an increase in available pages. The new site allowed viewers to access real, valuable information pertaining to exactly what they needed. In line with the client's goal of driving inquiries to a more manageable platform (i.e. fewer phone calls), we saw a sizable increase in email and contact form submissions in a relatively short amount of time.